Mink lashes have paramount importance in the eye makeup industry. It is the part and parcel of every lash business owing to its increasing and regular demand from lash customers.
That is why we have brought this article to let you know how you can start or maximize your lash business by sourcing them from the best mink lash wholesale factory.
But finding the right wholesale factory for mink lashes is not an easy job. You need an in-depth knowledge of mink lashes, lash wholesale business model, how to find the mink lash factory for wholesale, and much more.
So, sit tight as we walk you through this detailed guide step by step so that you are in a better position to start or maximize your fluffy mink eyelashes lash business.
Let's jump in.
1. What Are Mink Lashes?
The mink lashes are referred to as the eyelashes that are made of mink fur. As the name suggests, the lashes either look like the fur of the mink, or they are made from the fur of this animal to give a natural look to the eyelashes.
While the mink lashes are named after the mink animal, it is not always necessary that they are made of mink fur. They can also be made synthetically in the labs.
They still call them mink lashes because the final look and the feel of these lashes are similar to that of mink fur.Eyelashes for business
Mink lashes are extremely popular in the eyelash industry. As you can see from the Google Trends data, they have been in high demand since 2010 for their widespread usage all over the world.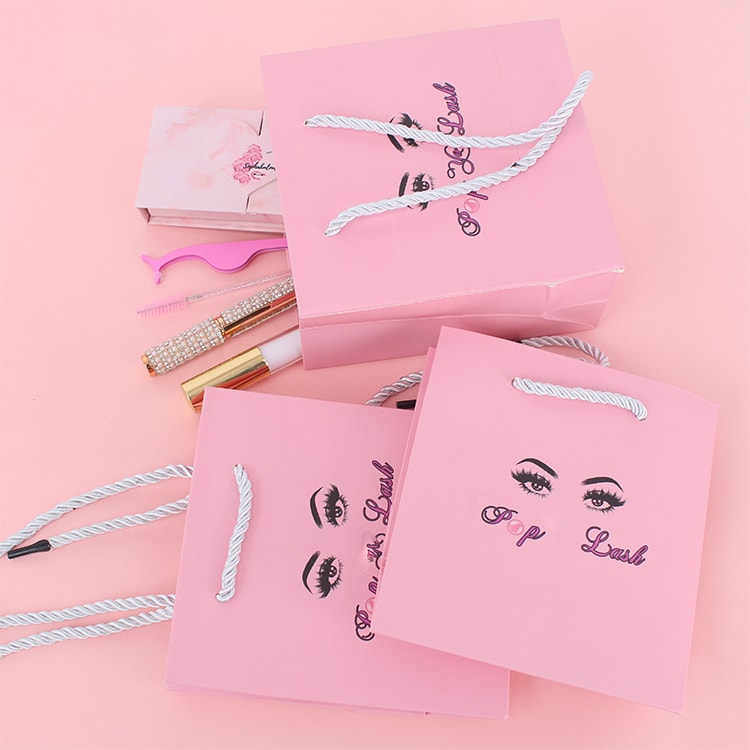 2. What Is Mink Lash Wholesale Business Model? E-Commerce Platforms to Find Mink Lash Wholesale Factory
The wholesale business model for mink lashes is just like the wholesale model of any other product.
A simple wholesale business model for mink lashes is as follows.
A factory manufactures mink lashes in bulk quantities.
The factory either sells these mink lashes directly or to a wholesaler at a discounted rate.
The retailers either buy the mink lashes directly from the factory or the wholesaler. As the factory or the wholesalers provide the lashes in smaller portions to the retailers, they keep a certain profit margin to be overall profitable.
The retailers sell mink lashes to the customers or the end-users at a certain profit margin per product.
This is the simplest 4-step wholesale business model for the mink lash business. That is how the mink lashes that were produced by a factory reach the customers.
Sometimes, a distributor also gets involved in the middle of this wholesale process but you can consider him the same as the wholesaler.Mink eyelash business
The basic function of a mink lash distributor would be to buy the mink lashes in larger quantities from a lash factory and sell them in smaller quantities to the retailers keeping his profit margin per mink lash deal.
3. How to Find the Best Mink Lash Wholesale Factory?  
If you are a retailer, a distributor, or a wholesaler of mink lashes, it would always be in the best of your interests to find a genuine mink lash wholesale factory.
That is because the rates and services that you can get from a lash factory cannot be provided by any other entity that is not manufacturing them.
So, how can you find the best mink lash wholesale factory? Start my own eyelash brand Let's find out.
3.1 Search Mink Lash Wholesale Factory On Google
Google has now become another name for the search engine. As you are trying to find a mink lash wholesale factory, you cannot afford to miss out on checking it with Google.
You can start by typing the different variations of the words like "mink lash wholesale factory".
Just gather the results and try not to ignore any result that seems to be a factory website.mink lash factory
Checking the results on the first 5 pages of Google Search Results is usually enough but you should at least check the first 3 pages of the Google search result if you don't have much time for the online search.
Pro Tip: As China has been the world leader in manufacturing, try writing the "China" word in your search to get refined results. You can write "mink lash wholesale factory in China" in your Google search.
3.2 Search Mink Individual lashes On YouTube
Consider YouTube as the multimedia version of Google. You can just write the same words here on YouTube and you will be presented with lots of results.
Have a quick view of the videos or the thumbnails of the videos that you see in the results.
Play the videos that seem to be from the factories or the manufacturers. They are the ones that would lead you to more concrete findings regarding your search for a mink lash wholesale factory.3d mink lashes factory
3.3 Search Fluffy mink lashes LinkedIn
Being an online place for professionals, LinkedIn can help you find the official portfolios of the mink lash wholesale factories.
If not factories, you can at least find the profiles of lash factory officials. You can approach them with your queries and they will be there to assist you.
3.4 Search colored mink lashes on Social Media
Social media has emerged to be a powerful source not only to connect people but to connect businesses as well. Every other wholesaler or factory has its presence over social media.
You can try searching for the mink lash wholesale factories on social media platforms. You can utilize the search option on these platforms and also look for the official profiles. The posts on social media can also lead your way to the factory profiles.whole sale mink lashes
The most relevant social media platforms to find out the mink lash factories are as follows.
Facebook
Instagram
Twitter
Pinterest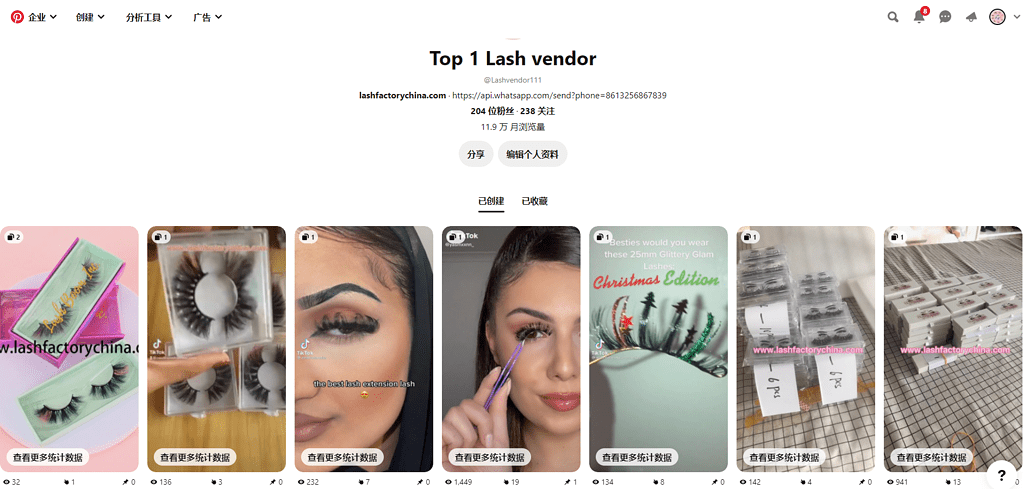 3.5 Search colored mink lashes on Online Forums
Sometimes, asking a simple question on the discussion forums yields positive ideas. You can ask about the recommendations from the online forum members about your required queries.
One such useful platform is Quora. You can search for the questions and their answers if someone has already asked about the recommendations on mink lash wholesale factories.
If the question has not been asked already, you can initiate the question to see the answers coming from its members.
3.6 Search mink 3d hair lashes Lash Associations
Yes, the lashes are so popular that their associations and organizations have come into being.
You will find that the lash manufacturers are also members of these associations. You can visit their websites directly from these associations and add up the lash factories to your list.
3.7 Search Mink false eyelashes on Business Directories
Good businesses register them with the business directories so that the customers can approach them. You can visit these business directories online to refine your search for a mink lashes wholesale factory.
The most popular online directories to search for mink lash factories are mfg, Thomas Net, and Maker's Row.
Just search for the shortest keywords possible and you will find the list of mink lash manufacturers with their websites.
3.8 Search Mink false eyelashes on Business Expo
One of the main purposes of a business expo is to let the customers and the companies interact. Consider attending a business expo that is related to beauty or fashion. You will find the wispy mink lashes lash factory representatives there. mink individual eyelashes
3.9 Search Mink fake eyelashes by Sourcing Agent
One of the most convenient ways to find the mink lash factory is to hire a professional sourcing agent. This will cost you money but it will be beneficial for you if you would prefer not to spend your time finding a factory yourself.
Hiring a sourcing agent will specifically help you in finding good mink lash manufacturers in the countries where you have no presence or where there are language barriers.
For example, you can consider hiring a product sourcing agent if you want to look for mink lash wholesale factories in China. 25mm individual lashes
One such lash association is NALA (National Association of Lash Artists).
4. E-Commerce Platforms to Find Mink Lash Wholesale Factory
An e-commerce platform is one of the smartest ways to reach out to factories or direct manufactures. That is why platforms like Alibaba have been successful in connecting buyers with sellers.
These platforms are specifically meant for online shopping but you can reach out to the manufacturers if you use them smartly.
Let us discuss how you can find mink lash wholesale manufacturers from some of the famous e-commerce platforms. mink eyelashes cruelty
4.1 Find Mink Lash Wholesale on Alibaba
Alibaba has evolved to be synonymous with e-commerce. It is one of the best platforms to find manufacturers or factories in China.
You can just write "mink lash wholesale" in the search bar and observe the results that show up.
You will notice that there will be the supplier name written below the products as shown in the screenshot below.
You can click that supplier name and talk to them. You can also utilize the option of "Contact Supplier" when the names of the suppliers do not appear.
You should ask clear questions to the suppliers whether they are factories or just the wholesalers.3d mink lashes
AliExpress is also a related website of Alibaba Group but as it is meant for the B2C model, you may not find many factories over there.
4.2 Find Fluffy lashes mink on 1688
1688 is one of the world's most-visited e-commerce platforms in China. It is specifically meant for wholesale business. Therefore, there is a high chance that you will find your required mink lash wholesale factory here.
As this website is in the Chinese language, you can use Google translator to get help with the major information on this website.
You just need to find the list of manufacturers or lash factories in China from this website. Once you are successful in this task, you can talk to them directly for further discussions. lashes business
Another related website of Alibaba group is Taobao. You can also visit this website with the same technique but you will most probably find more factories on the 1688 website due to its wholesale business model.
4.3 Find Wholesale lash vendors on Global Sources
It is another e-commerce platform that works in a similar way as Alibaba does. Here again, you can just write the required keywords and can contact the sellers to check if they represent mink lash factories.
4.4 Find Mink lash company on Made-in-China
"Connecting buyers with Chinese suppliers". Their tagline says it all. It is another Chinese platform that works on a B2B model. A B2B business model suits well with wholesale business.
You just need to search for the Chinese mink lash manufacturers here in the same way as discussed above. mink lashes business
5. Things to Look for in a Mink Lash Wholesale Factory
While you are making a list of the credible mink lash wholesale factories, try to clear the clutter by evaluating them with the following aspects.
5.1 Official Factory Website
A good and legit factory has an official factory website where they have all the necessary details. If a factory does not have a website, its credibility may become suspicious.
5.2 History of Lash Factory
You can ask the factory when they started their operations. This will give you an idea if the factory has recently started manufacturing mink lashes or they are already experienced in this field.
5.2 Location of the Factory
Ask about the exact address of the mink lash factory. Tell them that you or one of your local agents might come to visit the factory. This will give you an idea of whether the factory actually exists or not.real mink lashes
5.3 Machinery and Infrastructure
Inquire about the infrastructure and machinery used to manufacture lashes. Try showing them that you have a huge retail network and it is important for your business ethics to share the equipment details with your customers.
5.4 Quality Procedures
Ask them how they have implemented the quality control procedures. As eyelashes are sensitive products, you may need to be sure of the QA & QC departments of the factory. Ask them if they entertain third-party quality inspections at their site.
5.5 Clientage & Feedback
A healthy customer list with a pool of positive feedback ensures that your business is in safe hands. Ask about their number of customers specifically for mink lashes and if they can share some positive reviews from their customers.
5.6 MOQs Flexibility
If a factory has a very huge MOQ requirement which you are not willing to buy at once, try reaching out to other factories that have no or low MOQs.
A mink lash wholesale factory can benefit you only if they agree upon selling the products directly at your desired MOQ.
5.7 Direct Selling Options
A mink lash wholesale factory will be of no use to you if it cannot sell its products directly to you. Therefore, you must ask the factory if they can sell the products directly.
It will be a great business opportunity if you can agree on terms mutually so that there are no conflicts in the future. lash supply company
5.8 Mink Lash Manufacturing Process
You can ask pertinent questions to the lash manufacturer about the processes they use to manufacture the lashes. These questions can include the following.
Types of lashes they manufacture.
Production capacity.
The raw material used for making monk lashes. Ask them whether they will manufacture lashes from mink fur or they will produce it synthetically.
The safety precautions they use to secure the lashes.
Packing of mink lashes.
Transportation methods used.
Lead time to manufacture special and regular orders.
5.9 Mink Lash Customization
A mink lash wholesale factory that offers to provide customization is no less than a blessing for a profitable lash business. Ask the lash factory if they can offer lash customization at affordable costs.
5.10 Mink Lash Samples
Ask them if they can provide the samples for you so that you can review them right in front of you. A good lash factory generally agrees to provide the samples to their prospective customers.
5.11 Price and Payment Terms Siberian mink lash extensions
Last, but not least is the pricing and the payment terms of the lash factory. You may have to make a price comparison chart so that it becomes easier for you to decide which factory has offered the lowest prices with convenient payment terms. 3d mink eyelashes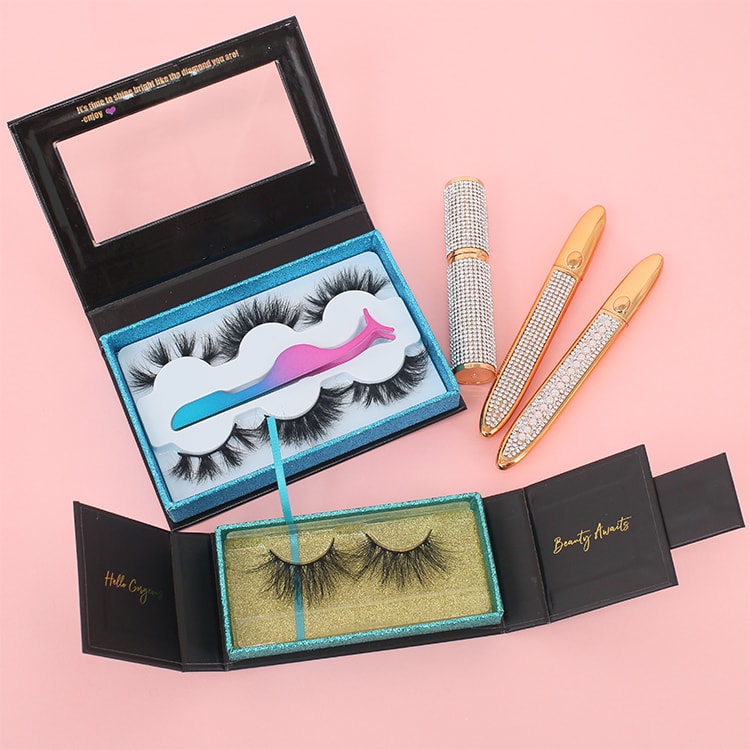 6. What Are the MOQs in Mink Lash Wholesale Factory?
MOQs are the minimum order quantity that a buyer has to order for the transaction to be processed. Generally, the MOQs are followed in a wholesale business.
MOQs of wholesale mink lashes can be in any form including the following.
The condition of MOQs varies from supplier to supplier. A mink lash factory may or may not condition the MOQs with the sale of mink lashes. mink false lashes
The average MOQ for mink lashes wholesale ranges between 1 -1000 pairs.
ProTip: If you want to buy mink lashes in higher quantities, don't worry about the MOQs as you will get a better rate per pair of mink lashes where MOQs are followed.
7. How to Communicate with Mink Lash Wholesale Factory? 
Communicating with the mink lash wholesale factory will determine how your business is going to be in the future. Consider following these guidelines when you are communicating with a mink lash factory.
Try to message the lash vendor via official email ID. This will leave a positive impact on them and the factory may take you seriously.
Always talk after doing careful research.
Let them know that you know about mink lashes and you are not new in this business.
Let them know about your business volume and that you will have a regular cycle of ordering mink lashes in the future.
Try to leave an impact that your business is going to expand in the future as you will be reaching out to the new lash markets.
Make a list of all the relevant questions that you may have to ask the 5d mink lashes factory representative so that you don't miss out on any of the important points while you are communicating.
8. How to Negotiate with Mink Lash Wholesale Factory?
A healthy negotiation is a key to successful business patronage.
Try to keep the following points in mind while you are negotiating the prices and terms and conditions with a mink lash wholesale factory.
Make sure to keep all information from the factory in writing and keep them safe with you as proof for future coordination.
While talking to multiple lash factories, always try to ask for written quotes. Keep the rates and other terms and conditions ready that were offered to you by other factories. You may have to produce some of them while you are negotiating the rates, etc.  
Take clear factory policies regarding the defective pieces.
Ask them how they will facilitate the return and refunds.
If they are charging you extra for some additional features like lash customization, tell them that you have quotes from other factories that are willing to provide those services free of cost.
If agreeing to MOQs sounds like a difficult call to you, try convincing them to lower the MOQ requirement or ask them to club the production of your desired mink lashes with other customers who have similar mink lash requirements. luxury mink lashes
9. What Is the Average Wholesale Price for Mink Lashes?
The average wholesale price for mink lashes from China ranges from $1 to $3 per pair. It may or may not come with MOQs, depending upon the lash vendor or the lash wholesale factory.
The wholesale prices for any product depend upon the volume or the number of pieces ordered. Higher the order, lower the price. That is the rule of thumb in the wholesale business.
The same principle applies to the wholesale prices for mink lashes too. lashes 3d mink
Nevertheless, you may be lucky enough to find some mink lash wholesale factories like LashFactoryChina that provide mink lashes at the lowest possible rates without any MOQs.
You may notice on most of the Chinese wholesale websites that mink lashes are also available for as low as $0.3 per pair. They are mostly the click baits. Such lower prices do not include the shipping costs.
When you order these products, you will notice that the final prices of these mink lashes have gone up. This is because of the higher shipping costs.
So, when you calculate the final price per pair of the mink lashes, you may find that the price per pair comes out to be as high as $2.5 per pair instead of $0.3 per pair.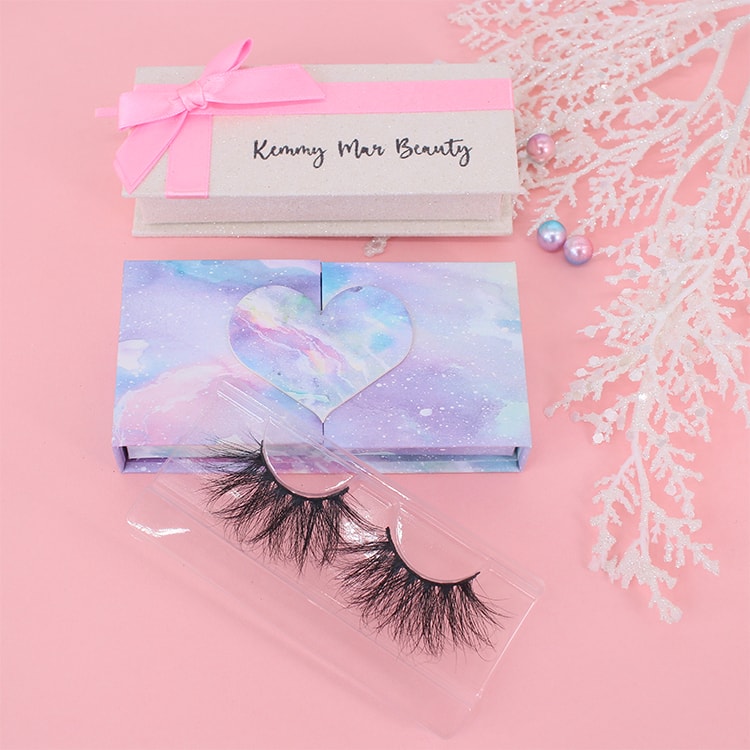 10. Can You Start a Lash Business with Mink Lash Wholesale Factory?
Yes. Starting a lash business is one of the most lucrative ideas in 2022. The mink lashes sell like hotcakes. So, if you are planning to launch your own business in mink lashes, you must start immediately.
Finding a good mink lash wholesale factory will definitely help you in starting your mink lash business and keep it going.
You just have to contact a good lash factory and tell them how you are planning to launch your lash business using them as your source.
After exchanging a couple of messages or emails, both of you can agree on the decided terms and you will be ready to start a business as soon as the mink lashes arrive in your country.
11. How can LashFactoryChina Help in Mink Lash Wholesale?
If you choose to source your mink lashes from LashFactoryChina, you will have the following benefits.
Direct buying from the manufacturer.
No middleman involved.
Lowest wholesale prices.
Lash customization in terms of color, length, and shape of the mink lashes.
Variety of mink lashes available.
Mink lash extensions are also available.
Safe and quality assured lashes.
Easy and hassle-free sampling.
Fast shipping and deliveries.
Easy communication
Guaranteed satisfaction.
So, do you want to start your own lash company using a wholesale mink lash factory? Contact us now and ask for a quote. You can also talk to us via WhatsApp. Just drop a text on +86 131 7639 8069 and our representative will be right there to assist you.
12. Final Words
Eyelashes seem relatively simple products. But when it comes to doing business with lashes, you need to be very careful to ensure your business success.
We have tried to explain everything regarding the mink lash wholesale factory in this article. If you think that there is something else that you want us to assist you with, contact us or leave a message on WhatsApp.
We respond to every query and we are always eager to help aspiring entrepreneurs to help with their lash business. good lash companies
Meta Description
A detailed guide on doing business with a mink lash wholesale factory. Learn from the expert tips in this article to start your lash business today!