Simple question. Can you define the word "bulk?" Something that is more in quantity, right? Any specific parameters for that quantity? Yes, let me help you get at it. Usually, 100 pounds of weight of something is considered to be bulk.
But, in the case of lashes, you can set your parameters to measure it as well. For example, you need to import 100 units of faux mink lashes. You can call it bulk lashes. So, adjust the word "bulk" according to your requirements. In simple words, a large number of lashes are bulk lashes.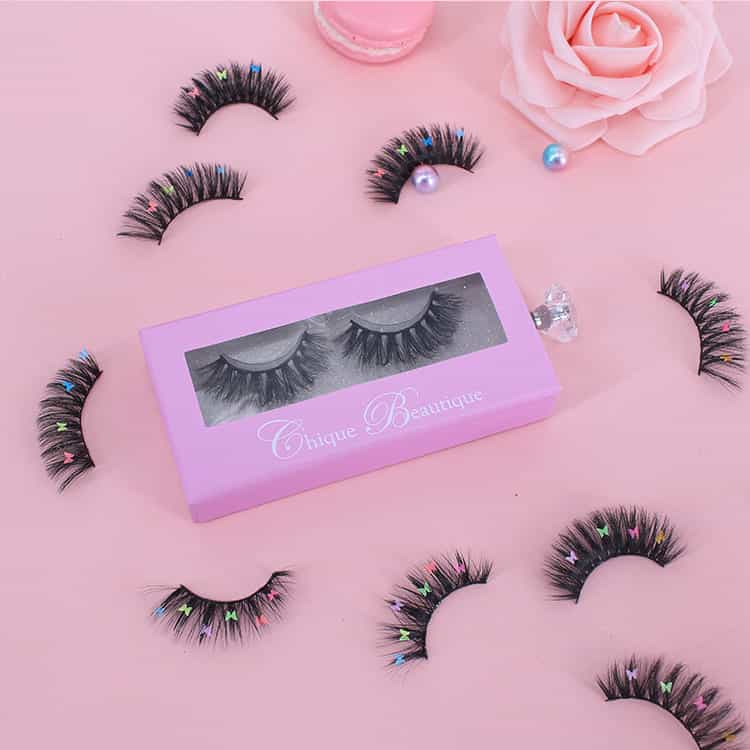 What should you focus on in bulk buy eyelashes?
Never rush on anything unless you know it well. When it comes to lashes business, what are your goals? Quality lashes, right? Why not find it in your products? That's what I am going to elaborate on in this article. Here are some aspects you must focus on in bulk buy eyelashes.
· Never compromise on quality
Quality talks with customers. Just visit the top beauty brand in your location. Do you know why are they famous? Only two major factors—price and quality. In some cases, a single factor—Quality. You want success, right? Quality can enable you. So, I would recommend never compromising on it.
Ask your suppliers to provide you with quality lashes. Setup quality criteria, manage the quality and closely observe it in your products. If you get quality lashes, just great!
·        Access to custom bulk lashes
Custom lashes are another factor to focus on. When looking at the lashes, be in contact with the factory. Let them know your concerns, your ideas, and the type of design you are looking for. A good factory or supplier will make it possible to get the custom lashes for your brand.
·        You get all types of bulk lashes
Remember one thing. If you are missing out on one popular type of lashes, you just lost hundreds of potential customers. It might lead to failure before even starting the journey to success. So, list down the types of lashes you need and bulk buy them.
· Price as the main factor in bulk buy eyelashes
Prices matter especially in the development phase of a business. You can save some bucks and invest them at the right point in your business. Consider it a cycling process of money. Earn, invest, and expand. So, while bulk buying eyelashes, you must make sure you get them at cheap rates.
·        Input private bulk labels if any!
Do you have a business logo? Why not input it on the top of your lashes? There are numerous benefits of doing that. More people will know about your lashes brand. Obviously, more customers will come. Indirect success!This is very much a positive aspect for any business.
You must go to the factories or suppliers that offer labeling of your products with your business logo. For example, MeiDear Lash Factory China. We have all facilities to add your logo and get the best for you.
Is it profitable for my business to bulk buy eyelashes?
Here we go at our main aspects. Why should we buy in bulk? Why not import our lashes one by one? You can enjoy the following benefits from bulk buy eyelashes.
· You can get products at cheap prices
Two major things to focus on while bulk buying. First, quality. Second, price. As your goal is to get quality products at cheap rates, great! Bulk buy lashes can enable you to save some bucks. When you purchase hundreds of products, the suppliers reduce the cost and apply wholesale rates. Wholesale rates are cheaper than the original price.
· You don't have to pay extra shipping fees
No extra shipping fees. For example, you order 50 units of products. If you divide it into two parts or even five parts of 10 units of lashes, you have to ship every 10 units separately. In bulk buying, you can get 50 units of lashes at once. No extra shipping arrangement. So, cost even reduces for the total inventory.
· It leaves a positive impact on suppliers or factories
Factories or suppliers always look for some great brands. Those brands that order them in bulk. If you are going to do that, obviously, you will be on their favorite list. What will be the result of it? They might offer you lower rates for being a potential client.
Is there any wholesale vendor for bulk buy eyelashes?
Need to import products for your brand? Go for wholesale suppliers. They will give you wholesale and quality at once. That's what you are looking for.
MeiDear Lash Factory China
MeiDear Lash Factory China offers you all that you need to import for your lashes brand.
Our Collaborations
We have worked with famous beauty brands. This makes us a reliable factory for your brand. Here are some brands we are proud to work with.
ELLE
SEPHORA
ESSENCE
ARTISTRY
BEBE
Our Lashes Collection
You must be wondering what we have in our lashes collection, right? No worries. Here is what you can get.
Why only Us
We don't compel you unless you know why you should choose us. Here are some positive aspects of working with us.
23 years of experience in the lashes industry.
Cheap rates. Get bulk lashes at wholesale rates
Custom lashes package. Put your private label on lashes products right away!
Full customer support. Have questions in mind? Why keep it in mind? Let us know.
Still, waiting? But, why? Call us to get your lashes at your doorstep.
Final Words
The ultimate goal for bulk buy lashes is to save some money. If you are having these types of goals, just go for them. But, finding the right supplier is important. You know, why? You need to get the products with both quality and wholesale price.