Lashes are big business, and there's no doubt about it! You must've seen the signs at your local mall, on television, and maybe even on your Facebook feed. If you have ever dreamed of launching your own lash business but didn't know where to start, this article is for you!
In this article, we'll teach you everything you need to know about starting a lash business. Whether you want to market your lash extension services or promote your lash brand – we have all the details – from how to price your services to how to advertise your work in the best way possible!
Ways to start a lash business
Lashes are not just for celebrities anymore! The demand for eyelash extensions and lash treatments has increased dramatically in recent years, and many businesses are popping up all over the place to meet this growing need.
Here are some ways you can also be a part of the earning squad in the lash business!
If you're eager to start as a lash extensions technician, it's best to first enroll in lash-extension training. Although many schools offer basic online courses, attending an in-person class that provides more hands-on instruction and one-on-one time with an instructor is better.
1. Get a certification
If you want to become a lash technician to start your own lash business, you'll need training and certification that shows prospective clients that you have had proper schooling. So, they can trust you with sensitive parts of their face (specifically their eyes).
2. Apply for license
After getting proper training and certification, you can apply for a cosmetologist or esthetician license from the board of cosmetology in your state. The requirements of a license may differ depending on which state or country you are in.
3. Invest in quality eyelashes
Even if you have reasonably priced services, low-quality lashes can be an instant turnoff for potential customers. While it might seem like spending a lot of money on high-quality lashes and adhesive is unnecessary, when you're starting out in business, you should invest money in what will keep your customers coming back.
4. Develop your skills
You won't learn to make money from behind your laptop, so start volunteering at an established lash studio. If you can, get some hands-on experience with a friend or family member before trying it on strangers—this will save you from looking like a novice and being too uncomfortable.
5. Decide the mode of operation
Finally, it would help if you had a place to offer your services to clients. When you feel ready, set up shop at home or in your local area and build your clientele from there.
There are so many options for launching your lash business—you must determine what works best for you and how you can bring in revenue.
6. Mobile / Home-based / Salon
Before starting a lash business, it's important to weigh your options. Depending on how many hours you want to work, your location, and your commitment level, there are three basic ways of doing business: home-based, mobile-shop, and establishing a good salon. Keep in mind the pros and cons of each setting before you make a decision.
7. Invest in quality lashes and glue
No matter what setting you choose to deliver your lash services, the quality of the products you use is vital. The first thing that you need to do before starting your lash business is investing in quality lashes and glue. Your customers will be expecting professional-grade products, so don't ever skimp on these essentials.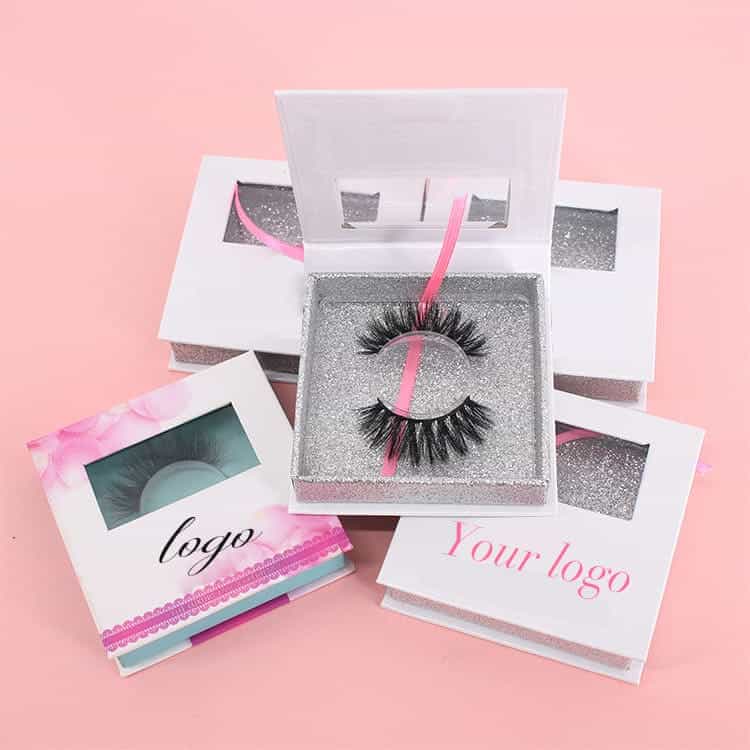 8. Make a price list
Creating a price list will help you quickly and accurately determine what your customers are willing to pay for your services. It's best to survey several different clients rather than just making up prices out of thin air. Also, check out the other lash technicians' prices, so you are not under-charging or over-charging your clients.
9. Give your business a professional look
It's easy to spend hundreds or thousands of dollars on marketing tools, but you can also look at more cost-effective ways to boost brand awareness. Even if you don't have design chops, many sites offer professional logo and business card designs for little money—and some that let you customize templates.
10. Create an online presence
To start your lash business, you'll need an online presence. First things first: create a website. Next, you can create social media accounts, such as Facebook and Instagram pages. These will help build your brand recognition and get clients through referrals.
11. Launch a Lash Brand
Launching your lash brand may seem like an impossible goal, but it's easier than you think. If you know what to do and what not to do, the entire process becomes much simpler and ensures that you launch your lash brand successfully from the beginning.
12. Do market research
It is crucial because it allows you to determine if there is demand for your product or not. A simple way to do market research is by asking family and friends if they'd consider buying your lashes. In addition, you can create a questionnaire or conduct an informal survey on social media to know if people are willing to buy your product before investing time and money into launching your brand.
13. Create a logo and brand name
Coming up with a name for your company or product is arguably one of the most challenging but essential aspects of starting your own business. Try coming up with an eye-catching brand name (and creating a logo to match) that is simple, memorable, and cute.
14. Finalize eyelash styles and packaging
It is the most critical part of launching your lash brand. Based on the results of your market research, finalize some popular and latest eyelash styles that your potential customers would want to buy. Moreover, the product's packaging plays a huge role in the buying decision of most customers. So, make sure that you choose trendy packaging.
15. Choose a vendor
Choose reliable suppliers that can supply high-quality products with short turnaround times. It is worth looking for a vendor who can let you create custom lash boxes for your lashes to make your brand stand out from the crowd.
16. Promote your brand
Use social media to promote your brand. Be sure to link to your website and offer promotions or special deals if possible. For example, post an image with a discount code on one of your products or say you'll give out free lashes during a promotion. It is perfect for small businesses that are starting out!
If you're looking to set up your own lash wholesale business, whether as an income supplement or full-time gig, you should know that it's easier than it might sound. Follow these steps and earn money providing your customers with their favorite new beauty product!
17. Pick popular lash styles
There are many types of lashes out there; finding one that is easy to sell and keeps customers coming back for more will be your first step. That's why so many lash businesses start with mink lashes. These look natural, feel light on your clients' eyes, and can last up to eight weeks.
18. Find the right supplier
As with most businesses, your success depends on partnering with a quality supplier. However, to make sure you're working with an ethical, reliable business person, you must know what you're looking for. You will find countless lash suppliers when you search in Google. If you like a particular supplier's website, contact them and ask all the details and relevant questions before placing the order.
19. Name your brand and create a logo
Think of a catchy name that is easy to remember and reflects your company's values. Having a memorable name will also allow customers to identify you when looking online for businesses like yours quickly. Your logo should be simple enough so that people can recognize it easily but unique enough so that you stand out from competitors.
20. Create social media pages
It's an important step in cementing your brand in people's minds before you officially launch. You can begin building an audience on these platforms long before you have products to sell. Connecting with potential customers will help take some of the uncertainty out of launching and make it feel like more of a natural progression.
21. Set up an online store
You'll want to set up an online store through your website to sell your lashes. Even if you don't have any experience in e-commerce, you can probably handle at least some of it yourself: search online for opening an e-commerce site, and you'll be surprised by how much free information is out there.
Wrap Up
There are many ways you can start your own lash business, from selling your skills to becoming a wholesaler. Being a lash artist can be an enriching career. But you have to learn how to start a lash business and master everything from building your clientele to developing your trademark style and marketing techniques.
On the other hand, launching a brand and setting up a wholesale business will require extensive marketing. For that, you must have an online presence; promote your business through blogs and social networks, like Instagram and Facebook. Stay active on all these platforms for maximum exposure in minimum time! Good luck with your lash career!