Are you in the beauty industry and looking to expand your eyelash collection? Or perhaps you're a makeup artist searching for high-quality eyelashes to elevate your clients' looks? Look no further! In this fast-paced world of beauty, finding a reliable source to buy eyelashes in bulk can be a game-changer. Whether you want to stock up on the latest trends or need a consistent supply of classic styles, the options can seem overwhelming. But fear not! We are here to guide you through the process and help you discover the best places to buy eyelashes in bulk. From trusted online retailers to wholesale suppliers, we will explore the top destinations that offer a wide range of eyelash styles, materials, and prices to cater to every need. So, get ready to enhance your beauty business and leave your clients mesmerized with stunning eyelashes sourced from the best sources. Let's dive in and find out where you can buy eyelashes in bulk and take your beauty game to the next level!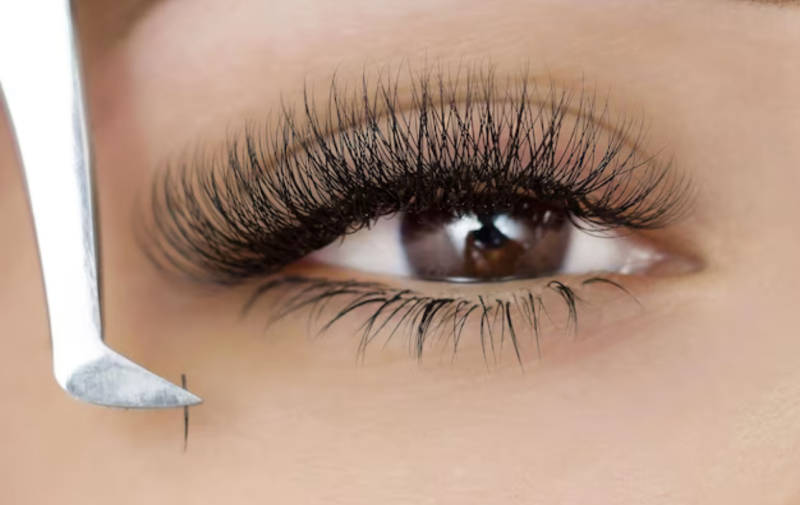 The Best Buy Eyelashes In Bulk Factory
Lash Factory China
Welcome to our wholesale eyelash factory, where beauty meets quality and innovation! As a leading manufacturer in the eyelash industry, we take immense pride in crafting premium eyelash products that elevate the allure of every eye they grace. With a commitment to excellence and customer satisfaction, we cater to businesses worldwide, delivering the finest eyelash extensions, strip lashes, and accessories.
At our state-of-the-art facility, we embrace cutting-edge technology and employ a team of skilled artisans who share a passion for perfection. Our meticulously selected materials undergo rigorous testing to ensure durability, comfort, and a seamless blend with natural lashes. From wispy and delicate styles to dramatic and voluminous designs, our diverse range of eyelashes caters to various preferences and occasions.
We understand the significance of branding, and thus offer private label and custom packaging services, allowing you to showcase your unique identity in the market. Whether you are a beauty salon, retailer, or makeup artist, partnering with us empowers you with an extensive and exclusive collection that captures the essence of elegance and glamour.
As a wholesale eyelash factory, we prioritize sustainable practices, utilizing eco-friendly materials and minimizing waste throughout the manufacturing process. Our commitment to eco-consciousness aligns with our values of responsible production and environmental stewardship.
Experience the epitome of lash perfection with our wholesale eyelash factory, where quality, creativity, and customer satisfaction merge harmoniously. Join us in shaping a world of captivating and alluring eyes, one lash at a time.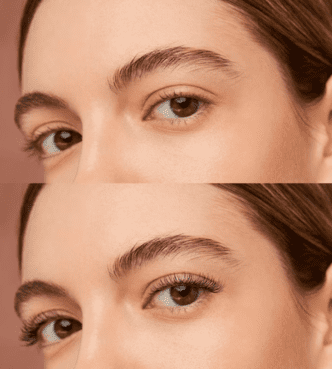 Wholesale Eyelash Suppliers and Manufacturers
When it comes to buying eyelashes in bulk, wholesale suppliers and manufacturers are the go-to sources for beauty professionals. These suppliers specialize in producing large quantities of eyelashes, ensuring consistent quality and style. One of the advantages of working directly with wholesale suppliers is the ability to customize your order to meet your specific needs. Whether you're looking for a certain type of eyelash material, length, or curl, wholesale suppliers can accommodate your requirements. Additionally, buying from wholesale suppliers often means lower prices compared to retail options, making it a cost-effective choice for beauty businesses.
To find reputable wholesale eyelash suppliers and manufacturers, you can start by attending beauty trade shows and exhibitions. These events bring together industry professionals and provide an opportunity to connect with suppliers face-to-face. You can explore different booths, discuss your needs, and even negotiate bulk pricing. Another way to find reliable wholesale suppliers is through online directories and marketplaces specifically designed for beauty professionals. These platforms allow you to browse through a wide range of suppliers, read reviews, and compare prices before making a decision. Some popular directories include Alibaba, Global Sources, and Beautyjoint.
Where to Buy Eyelashes in Bulk Online
In today's digital age, online shopping has become increasingly popular, and the beauty industry is no exception. There are numerous online retailers that offer a wide variety of eyelashes in bulk, catering to different styles, materials, and budgets. When buying eyelashes online, it's important to choose reputable retailers that prioritize quality and customer satisfaction. Here are some of the top destinations to buy eyelashes in bulk online:
1. Amazon: With its vast selection of products, Amazon is a convenient option for purchasing eyelashes in bulk. You can find a wide range of brands, styles, and materials at competitive prices. However, be sure to read product reviews and check seller ratings to ensure you're buying from reliable sources.
2. AliExpress: Known for its affordable prices and extensive selection, AliExpress is a popular choice for beauty professionals looking to buy eyelashes in bulk. The platform offers a variety of styles, including natural, dramatic, and magnetic lashes, allowing you to cater to different client preferences.
3. DHgate: Another online marketplace that offers a wide range of eyelashes in bulk is DHgate. The platform connects buyers with sellers from all over the world, providing access to a diverse selection of styles and materials. DHgate also offers buyer protection policies to ensure a secure shopping experience.
4. FalseEyelashes.co.uk: If you're based in the UK, FalseEyelashes.co.uk is a trusted online retailer that specializes in eyelashes. They offer a wide selection of styles, including mink, silk, and synthetic lashes, and provide bulk discounts for beauty professionals. The website also features helpful tutorials and guides to assist you in choosing the perfect lashes for your clients.
5. Sephora: While primarily known for its brick-and-mortar stores, Sephora also has an online presence that caters to beauty professionals. They offer a range of high-quality eyelashes in bulk, featuring both their own brand and other popular names in the beauty industry. Sephora's website provides detailed product descriptions and customer reviews to help you make informed decisions.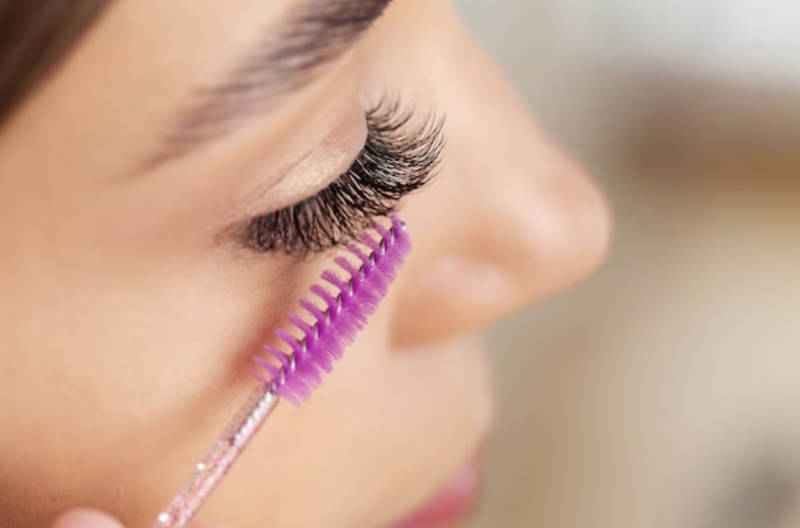 Tips for Purchasing Eyelashes in Bulk
Buying eyelashes in bulk requires careful consideration to ensure you're getting the best value and quality for your money. Here are some tips to keep in mind when purchasing eyelashes in bulk:
1. Research and compare: Before making a purchase, take the time to research different suppliers and retailers. Compare prices, read product reviews, and assess the overall reputation of the company.
2. Consider your target audience: Think about the needs and preferences of your clients when choosing eyelashes in bulk. Are they looking for natural or dramatic styles? Do they prefer synthetic or mink lashes? Understanding your target audience will ensure you select the right products that will appeal to your clients.
3. Quality over quantity: While buying in bulk offers cost savings, it's essential not to compromise on quality. Look for suppliers and retailers that prioritize quality materials and craftsmanship. High-quality eyelashes will not only enhance your clients' looks but also last longer, providing better value for your investment.
4. Read product descriptions: Pay close attention to product descriptions, including lash material, length, curl, and style. This will help you choose the eyelashes that best suit your clients' needs and preferences. If possible, order samples before placing a large bulk order to ensure the quality meets your expectations.
5. Customer service and return policies: Check the customer service and return policies of the suppliers or retailers you're considering. It's important to have a reliable point of contact in case of any issues or concerns with your order. Additionally, understanding the return policy will give you peace of mind in case you need to return or exchange any items.
The Different Types of Eyelashes Available in Bulk
When buying eyelashes in bulk, it's crucial to have an understanding of the different types available. Here are some common types of eyelashes you can purchase in bulk:
1. Mink eyelashes: Mink eyelashes are highly sought after for their natural, wispy appearance. They are made from the fur of minks, known for their softness and lightweight feel. Mink lashes provide a luxurious look and are often favored by celebrities and beauty professionals.
2. Synthetic eyelashes: Synthetic eyelashes are made from man-made materials such as plastic fibers. They are a more affordable option compared to mink lashes and come in a wide range of styles and lengths. Synthetic lashes can provide a dramatic or natural look, depending on the style chosen.
3. Silk eyelashes: Silk eyelashes are made from synthetic silk fibers, closely resembling the texture and appearance of natural lashes. They are lightweight and comfortable to wear, making them a popular choice for everyday use. Silk lashes offer a natural look and are suitable for those with sensitive eyes.
4. Human hair eyelashes: Human hair eyelashes are crafted from ethically sourced human hair. They provide a natural appearance and can be easily customized to achieve the desired length and style. Human hair lashes are often favored for their durability and versatility.
5. Magnetic eyelashes: Magnetic eyelashes are a convenient alternative to traditional adhesive lashes. They feature small magnets that adhere to the lash line, eliminating the need for glue. Magnetic lashes are reusable and can be easily applied and removed, making them a popular choice for those who prefer a hassle-free application process.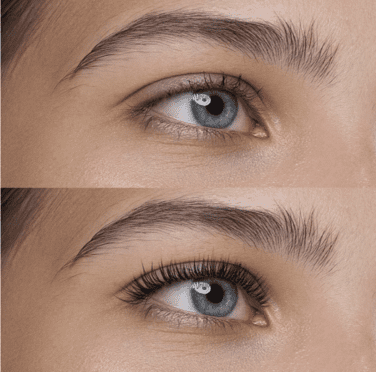 How to Store and Care for Bulk Eyelashes
Proper storage and care are essential to ensure the longevity of your bulk eyelashes. Here are some tips to help you keep your eyelashes in optimal condition:
1. Cleanse and remove glue: After each use, gently remove any remaining glue from the eyelashes. Be careful not to tug or pull on the lashes, as this can damage the delicate hairs.
2. Store in a clean container: To prevent dust and debris from accumulating on your eyelashes, store them in a clean and dry container. You can use a small plastic box or a specialized eyelash case to keep them safe and protected. Make sure the container is tightly sealed to maintain the lashes' shape and integrity.
3. Avoid exposure to moisture: Moisture can cause eyelashes to lose their shape and become damaged. Avoid storing your eyelashes in areas with high humidity, such as bathrooms. Additionally, refrain from using water or any liquid-based products directly on the lashes to maintain their quality.
4. Use a lash brush: To keep your bulk eyelashes looking their best, gently brush them with a clean spoolie brush before and after each use. This helps to remove any tangles or debris and ensures the lashes maintain their shape.
5. Store away from direct sunlight: Sunlight can cause the lashes to fade and lose their color. Store your eyelashes in a cool, dark place away from direct sunlight to preserve their vibrancy and quality.
In conclusion, buying eyelashes in bulk is a smart move for beauty professionals looking to expand their collection or elevate their clients' looks. With the help of wholesale suppliers, online retailers, and a clear understanding of the different types of eyelashes available, you can source high-quality products that cater to your clients' needs. Remember to research and compare suppliers, prioritize quality over quantity, and consider your target audience when making purchasing decisions. By following proper storage and care practices, you can ensure your bulk eyelashes remain in optimal condition and deliver stunning results for your clients. So, go ahead and explore the wide range of options available, and take your beauty game to the next level with beautiful eyelashes sourced from the best destinations!