Starting an eyelash business has never been easier always. You know, why? Many factors are involved. You need to be persistent. Not only persistence but also the two most important factors—Patience and investment with experience. What if you don't have the experience? A serious concern, right? No worries. I can help you follow the step-by-step guide to start your lash business right away.
Today, I am presenting you with a detailed guide on starting your eyelash business in the right way. Pay attention and enjoy the successful tips.
Every business eyelashes comprises numerous steps regarding the purchase, the analysis of the market, and retail. Have a look at these steps!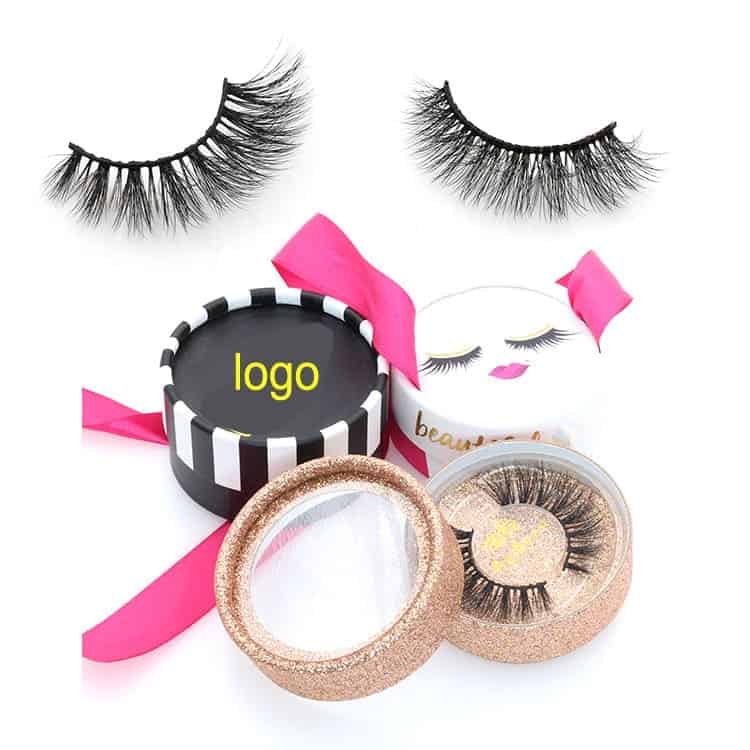 Step 1: Basics of your eyelash Business
·        Create an excellent name for your selling eyelash business
Name is the first fundamental thing to focus on due to the following reasons.
It is the unique identity of your business
An excellent name is a key to attracting customers.
It differentiates your business from other popular brands.
Now, the question is, "How can you come up with excellent ideas for your brand name?" Seems to be an atypical question but it is not.
Create a brand name that highlights your vision, goals, and missions. Simply, the creative name! Maybe you can use ideal names. Even some businesses have the abbreviated names of their owners and something like that. If you feel satisfactory about the name of your business, great! However, you can ask friends and get ideas from online tools. That's all!
· Design a catchy logo
A logo is another important aspect of your successful business journey. In actuality, the logo indicates the specific goals and visions. Moreover, the color of logos matters a lot. For example, the red color indicates energy and passion. Similarly, you can research the meaning of every color online.
So, design a catchy logo that captures the sight of people. Here are two ways to get the designed logo for your business!
Hire freelancers
Try some online logo designers
Remember one tip, define the color of your logo because it is your business identity.
· Register your business
Every country has its rules and regulations. If a person starts his own company or establishes a brand, he needs to register it according to local laws. You might wonder what do you need to register, right? Just simple paperwork! Nothing special but a bit technical. Here are some steps to register your business.
Define what exactly you want to develop. A corporation or sole proprietary company.
Register your taxes according to local government rules
Open a business account in your bank to make all the transactions more transparent.
Apply for the license to be officially registered with the government.
All these steps are quite helpful in taking a start for your business. Good start boosts confidence!
Step 2: Carry Out Market Research For Eyelash Business
Essential step! I would even say it is "The most important step" for your business. Market research determines which type of eyelashes you must-have in your stocks. Most popular eyelashes and similar products are part of market research. However, you have two methods —online and offline. Both are great in terms of eyelash business depending on location. Go ahead!
· How to carry out market research online?
Easiest one! Everything is now available online. Open Amazon and get your order at home. Technology has made things easier and faster. Similarly, you can do product hunting, research top eyelashes products, and feature them in your favorite list. Nevertheless, I have listed some tips regarding online market research.
Go to the Google trends or try Amazon or similar popular ecommerce sites.
Find the right eyelashes products and use SEO tools to check the traffic for it
Ahrefs and SEMRush are popular SEO tools for keyword research regarding your products.
Input product names and get hundreds of keyword ideas to optimize your products online.
In this way, you can land on top sellers' products and implement quality changes in them. Moreover, you can try social media as well to understand what exactly people need.
· How to execute research offline?
The offline technique includes the research of products in your local market. For example, you can visit the local market and understand what type of eyelashes products are being utilized excessively.
You can keep those products in excess stocks and boost your business progress. No doubt this is a bit difficult because you have to manually visit the market but effective just like the online method. Moreover, you can ask family and friends as well in this regard.
Step 3: Find WholeSale Vendors for Eyelash Business
Finding wholesale vendors is quite easy! But, you must know the qualities of specific vendors. Open your Google and write "Top Eyelashes Vendors" in your local area. You will get a huge list of wholesale vendors. Scroll them down and contact the best one.
Here is MeiDear Lash factory China where you can get all types of lashes products at the best possible rates.
MeiDear Lash Factory China
MeiDear Lash Factory China is working in this field for the past 33 years. Just imagine 33 years! Such a huge experienced company with excellent staff can provide you with custom eyelashes. Not a single type of lashes but also all types of synthetic mink, and natural mink lashes can be ordered from the MeiDear lash factory. Here are some pros!
Working since 1988 makes them reliable wholesale vendors around the world.
Best possible rates for all types of lashes
No middle man is involved. By that means, you can directly place your orders and determine the delivery date.
Worked with numerous popular brands such as ELLE, Essence, etc.
Great, right? That's why I recommended this company for taking a good start in your eyelash business.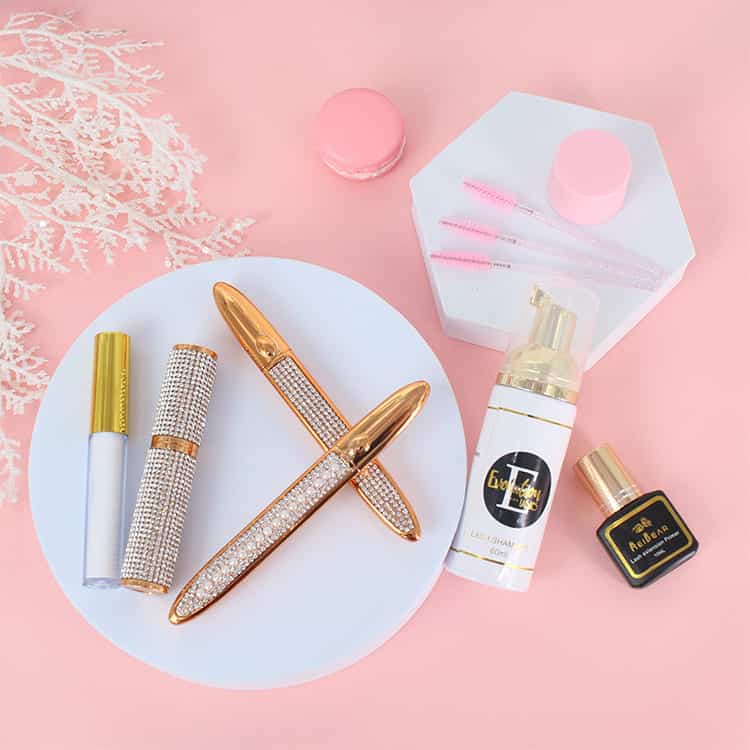 Step 4: Promote your products
No one knows about a newly established brand unless you make people aware of it, right? How can you do that? Quite easy! Do promotion. Offer discounts. Provide quality. That's all you need to quickly improve your brand exposure.
For promotion, you can try two ways.
· Online promotion
Today, the online system is a more powerful tool for all of your business promotions. Here are two ways to do online promotion!
Try social media tools such as Facebook, Twitter, Instagram. Offer people discounts and tell them what special you can provide them with your products.
Run Google Ads campaigns. This is another way to quickly increase your product's impression, clicks, and sales. People will approach your products and purchase them.
· Offline promotion
In offline promotion, you can give ads in your local newspaper. Make some clients and promote your products through them. I mean referral system. Affiliate marketing is one of the best ways to create a series of clients. Never miss an opportunity to promote your business.
Step 5: Tips to successfully run your eyelash business
I have listed some expert tips to successfully run your eyelashes business.
·        Quality is key to successful eyelash business!
Not only in the eyelash business but also in all types of businesses, quality is an integral component. Why should customers prefer you? This is a quality that is sure of it. To bring more customers, you need to provide quality. They will suggest your business to others. A chain of clients will rush to your business. What will be the result? Obviously, success!
· Offer discounts to permanent customers
Capture the psychology of customers. Everyone loves to get discounts on their favorite eyelashes. Offer them what they need. Next time, they will surely come to your business. Probably, they will become permanent clients.
· Define goals and achieve them
Setting up the business goals will motivate you. Every time you make mistake, you will get to learn new techniques. Bouncing back with effective business strategies is crucial in business progress. Achieve your goals on time.
· Do effective marketing for quick progress of your business
Marketing is quite essential especially in an early phase of development. You need to make new friends, bring them to your business, and make them your permanent clients. Is it so easy? Never! Effective marketing is necessary. Better implement it in your plans.
Final Words
Got the guide to hit the first step of your small eyelash business? believe me, you are going to get great experiences and in the end, you get what you tried for— success. Follow the whole guide and start right away!
If anything you need, contact us by WhatsApp: 008613176398069. contact us by email: sale@meideareyelash.com.