More and more young people would like to apply for eyelash extensions recently. Lash extension artist is a hot career during these years. Whether you are an experienced eyelash extension artist or an upcoming lash extension artist, you will need to use training lashes to keep practicing to improve your skills. In this way, your customers are more likely to recommend you to their friends, colleagues, and other lash enthusiasts in their lives. And this will sustain your eyelash extension business much longer.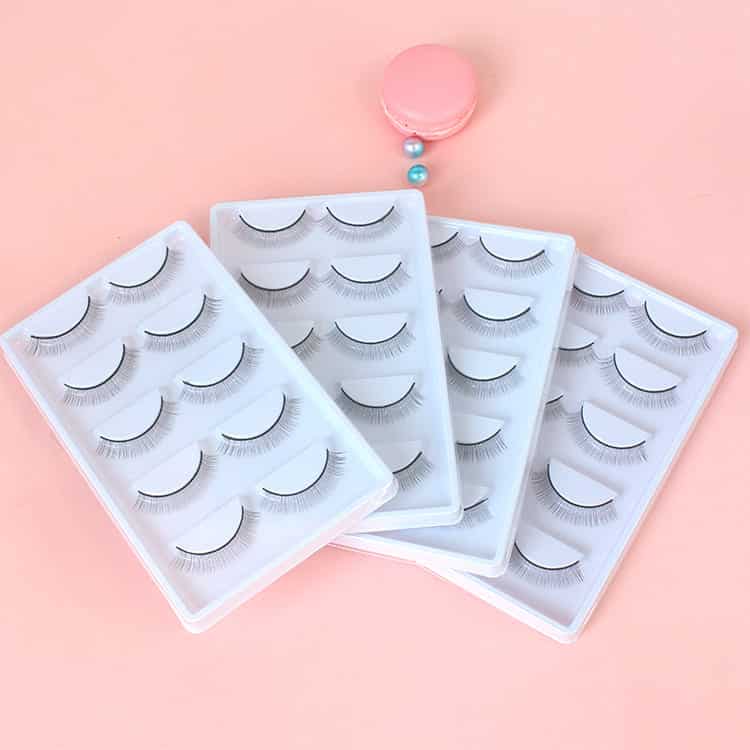 What are training lashes for eyelash extensions?
Training lashes are used to learn and practice to apply for eyelash extensions.
If you want to become a great eyelash artist, the first thing you need to do is to take an eyelash extensions course and get eyelash extension certification. You will use the training lashes in the lash extensions course. Once you are certified in eyelash extensions, you will also need to use this to improve your skills.
What are the best ways to learn to apply for eyelash extensions?
*Go to some professional eyelash extension classes.
If possible, choose the lash extension course near you. And choose a one-on-one time lash extension course.
*Buy online lash extension course
*Work in a lash salon. In this way, you can both work and learn to apply eyelash extensions.
What tools do you need when you practice lash extension applications?
The best way is to get a practice eyelash extension kit, normally there are the following tools included in this kit:
*Eyelash extensions
*Lash extension tweezers
*Lash extension micropore tape
*Lash extension primer
*Lash extension glue
*Eyelash extension bonder
*Lash extension remover
*Eyepatch
*Teaching Mannequin Head
*Eyelash extension training lashes
*Eyelash shampoo
*Eyelash micro cotton Brush
*Eyelash extension brush
*Eyelash extension cleaning brush
*Eyelash extension lip brush
*Nano mister
How to practice eyelash extension application?
The eyelash extension course is usually very short. It usually takes a few days to finish. To become a good lash extension artist, the very important thing is to practice back and forth. Here are some ways to practice eyelash extensions:
*Practice lash extension on a Teaching Mannequin Head
Practice on a teaching mannequin head is the most similar way to practicing on a real human person. This method is important for beginners. It can help you build the right habits. This will be good for your whole career. Training lash is the necessity to use for this method.
*Practice lash extension on a sponge
It is better to use a sponge with a rounded edge as this is more similar to the human eye.
*Practice eyelash extension on a human hair
*Practice lash extension on a human person
We believe that hands-on practice is the only way to teach this skill faultlessly. You can also watch lash extension videos of successful people online to gain more experience.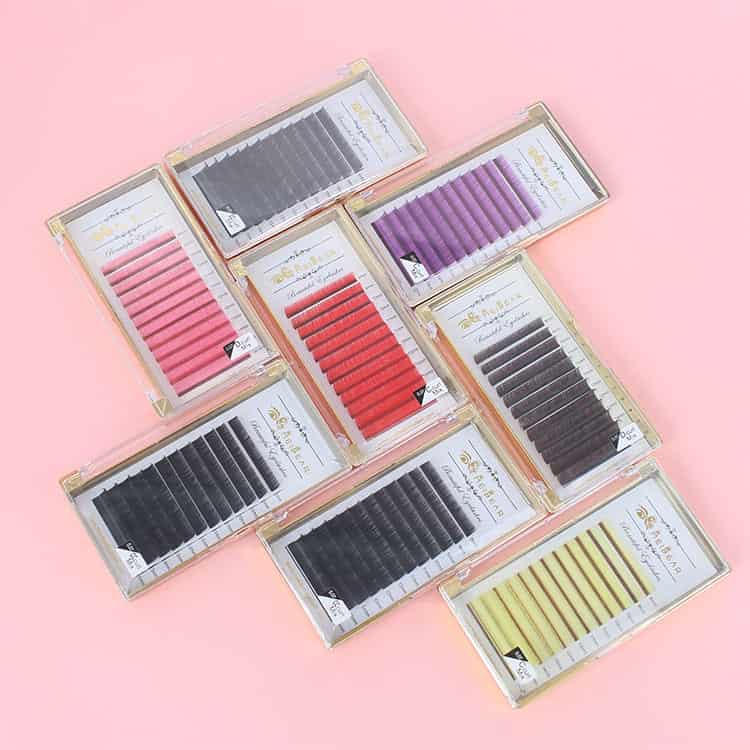 *Find a wholesale training lashes vendor.
The most common and effective method is to enter keywords in Google and search wholesale training eyelash vendors directly. Of course, there are also some other ways to find a good lash vendor. Such as below-
1. Use Instagram to search for good eyelash vendors
2. Use YouTube to search for wholesale lash vendors
3. Use TikTok to search for wholesale lash factory
4. Use Pinterest to search for wholesale eyelash suppliers
5. Search eyelash suppliers on Alibaba
*Choose the best lash vendors from the ones you find out
You can do a sample order to compare several different eyelash vendors with each other. Finally, choose the one you are like the best.
*If your order quantity is large, you can try to make the private label for the lash box with your brand name.
Ask the eyelash suppliers for a lash box catalog and then choose a box style you like. Send your logo file to the lash vendor. They will customize the eyelash box for you.
*Wholesale training lashes from your vendor
Send your lash quantity and box request to your lash vendor. They will send you a cost breakdown based on your final lash order list. Once you are satisfied with the total cost, you can go on to purchase the lashes wholesale.
If anything you need, contact us by WhatsApp: 008613176398069. contact us by email: sale@meideareyelash.com.