For our eyelash packaging wholesale, we need to be thinking about customizing our logo when we purchase large quantities. The first step to customizing your logo is to choose the style of eyelash box you like. For pairs of eyelashes, normally there are two kinds of bulk eyelash boxes, one is the ordinary inexpensive paper card box, the other is the more delicate cardboard magnet box, if we have enough budget, we can choose the delicate laminated box, because the laminated box is more delicate, strong and loved by the majority of customers, it can be printed design with a large area on the box, and the box styles are also more for our choice. we believe there is always one style that is your favorite.
When we choose our wholesale custom lash boxes and determine the number of our large orders with the supplier, we can begin to customize their logo for our wholesale lash boxes. firstly we need to design our logo, such as what kind of logo or design we want if there is text, the text font, and font color for our eyelash cases in bulk. And which part of the content is printed in which position of the box needs to be determined well. It is best to have a high-definition image for the logo or design to ensure a high-quality print. If we want to name our eyelashes, we can choose to name each eyelash and put the label on the box.
After our logo is determined, then we can tell the supplier our printing requirements for our eyelash boxes wholesale. Generally speaking, we have to choose which printing effect we want, there are usually three common printing effects, ordinary printing, hot stamping printing, and UV printing. For ordinary printing, it can be printed with a large area, whatever color can be printed, so it is the choice of most customers. UV printing is another printing effect, this effect is usually more suitable for small printing areas and logos in text styles. In short, we need to determine which printing effect according to our specifications for our eyelash cases in bulk.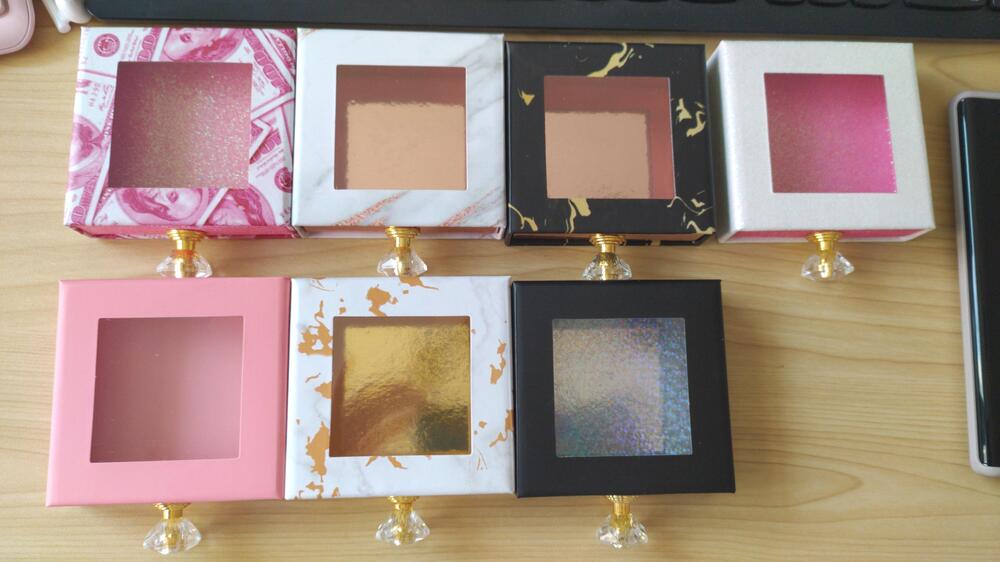 For eyelash extensions packaging bulk the first step is also to choose your favorite eyelash box style. The box for eyelash extensions usually has two kinds, the ordinary plastic box, and the cardboard box. If you want to customize your logo with a plastic box, you can choose to print your logo and pattern on the background card. For the cardboard box, the area available for printing is relatively larger, but the box styles for our choice available are fewer. So most customers wholesale eyelash packaging boxes still choose plastic boxes and then print their logos on the background paper cards.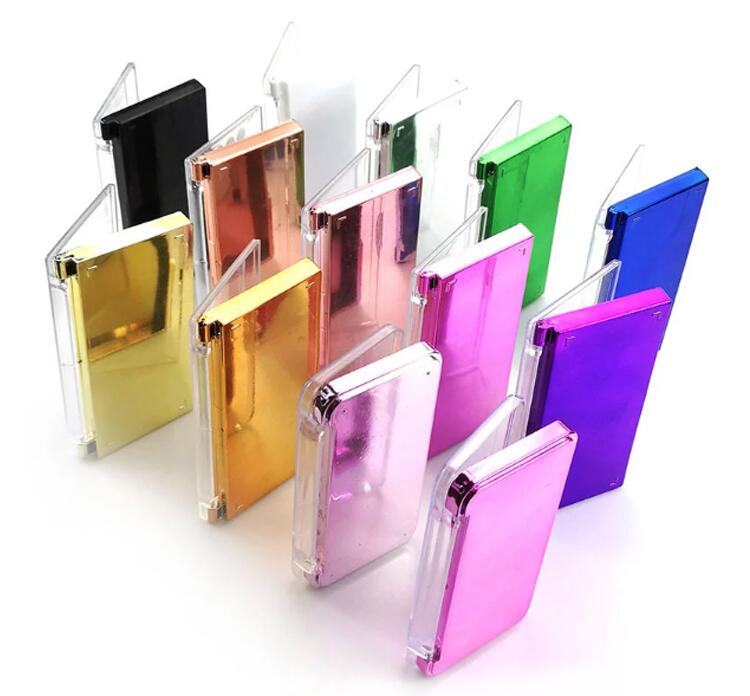 As with the custom-made strip eyelash cases, we also need to choose our preferred printing effect after our logo or design is completed. For the plastic box background paper card, we can choose between normal printing and hot stamping printing, and we also need to determine the spacing between each row of the dense row of eyelashes. One more thing is that if we need the length of the dense row of eyelashes is more than 20mm, basically our eyelash extension containers bulk also needs to be heightened, so we must determine with the supplier if we need the longer length eyelash extension.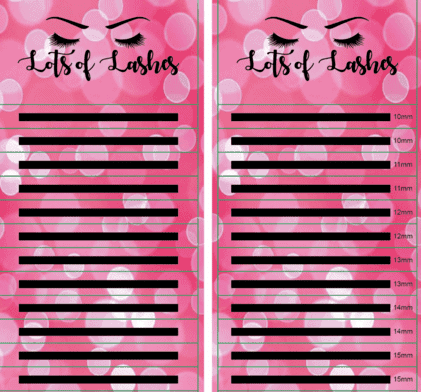 Once we have all the above custom box matters completed, we can directly send our design and requirements to the supplier and then wait for the renderings plane for our bulk eyelash boxes. If the design of the rendering is confirmed, we can directly look forward to our pretty wholesale lash boxes.