After removing eyelash extensions, it is important to take steps to help your natural lashes heal and regrow. Here are some ways to promote healthy lash regrowth:
Be gentle: Be gentle with your natural lashes, avoiding rubbing or pulling on them.
Use a lash growth serum: Use a lash growth serum or conditioner that contains ingredients like biotin, panthenol, and peptides to help promote healthy lash growth.
Avoid using mascara: Avoid using mascara or other lash products for a few weeks to allow your natural lashes time to heal and regrow.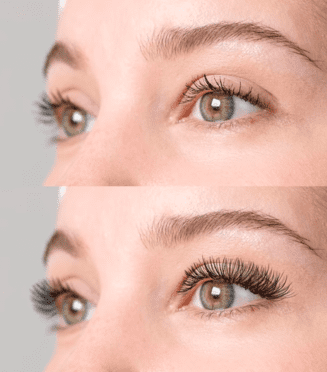 Maintain a healthy diet: Eat a healthy diet rich in vitamins and minerals that are essential for healthy hair growth, such as vitamin C, vitamin E, and biotin.
Consider taking supplements: Consider taking supplements that are specifically formulated to promote healthy hair growth, such as biotin or omega-3 fatty acids.
Be patient: It can take several weeks or even months for your natural lashes to fully regrow, so be patient and give them time to heal.
By following these steps, you can help promote healthy lash regrowth after removing eyelash extensions. However, if you experience any discomfort or notice any unusual changes in your lashes, it is important to speak with a healthcare professional to rule out any underlying conditions or infections.