Best Tips On How To Buy Wholesale Lashes
Are you planning on starting an eyelash wholesale business but don't know how to buy wholesale lashes? Finding reliable eyelashes wholesale vendors is a significant step.
The eyelash business is very competitive. It means that there are thousands of lashes wholesale vendors. Buying wholesale lashes in bulk will require you to identify a wholesale vendor for lashes that best suits your needs.
How To Buy Wholesale Lashes 2021
How to buy wholesale lashes 2021? Identify the type of wholesale eyelashes you want or the trending lashes. Get on social media and on google to find a reliable lash vendor. Attend trade fairs and exhibitions.
Buying wholesale bulk lashes to start a lash business is a perfect source of income. Lash clients tend to get attached to a specific eyelash business brand.
Ensure to find the best wholesale lash vendors that supply quality and trending lashes to retain your clients. You can use either of the following as your wholesale lashes vendors;
Wholesale eyelash manufacturers
B2B
Retail operators selling wholesale
Marketplace wholesalers (Alibaba, Amazon)
Wondering how you will find reliable wholesale lashes vendors over the internet and in trade fairs? Plus, what's next after identifying ideal wholesale eyelash vendors? To find out, keep reading!
Step 1: Finding A Wholesale Eyelash Vendor Wholesale
Identify the type of eyelashes you want before proceeding with finding a lash vendor. There are different types of lashes mink/PBT fiber/synthetic.
Eyelash vendors may choose to specialize in one type of lashes or may choose to provide all. Going with a particular eyelash type will help you identify the best wholesale vendors for lashes.
Using Google To Search For Potential Wholesale Lash Vendors
The internet is your go-to partner when identifying eyelash vendors and manufacturers. Using the most appropriate keywords and phrases gives thousands of results.
You can search for lash vendors from Google or browsers such as Chrome, Bing, and Yahoo.
You may add more information to the keyword for more accurate results. Results on the first page of Google are more reliable because they are the most searched.
Examples of keywords, phrases, and extra information to use. Apply them when looking for lash vendors on Google;
Wholesale lash vendors
Wholesale lash manufacturer
Where to buy wholesale PBT fiber lashes
Wholesale eyelash vendors in the USA
Wholesale eyelash manufacturers China
Where to high quality buy bulk eyelashes
Where to buy affordable wholesale lashes
You are not limited to the above words. You can customize your search words to get more detailed results.
Using Social Media Platforms To Find Wholesale Lash Vendors
Never underestimate the power of social media. It is very useful when looking for where and how to buy lashes wholesale.
Professional lash vendors use social media to showcase their products to potential buyers. New wholesale eyelash vendors come up every day, giving you a wide variety to choose from
Using Facebook/Twitter To Source Wholesale Lash Vendors
Facebook and Twitter are relatively new but the oldest of the social media platforms. You have to own a Facebook/Twitter account for you to find lash vendors on the platforms.
There are various ways to find lash vendors on Facebook/Twitter;
Searching for lash vendors accounts using hashtags/mentions
Following lash vendor accounts
Following Facebook/Twitter beauty influencers for mentions on best lash vendors
Joining Facebook marketplace groups
Reading through eyelash vendor/manufacturers reviews from other Facebook/Twitter users.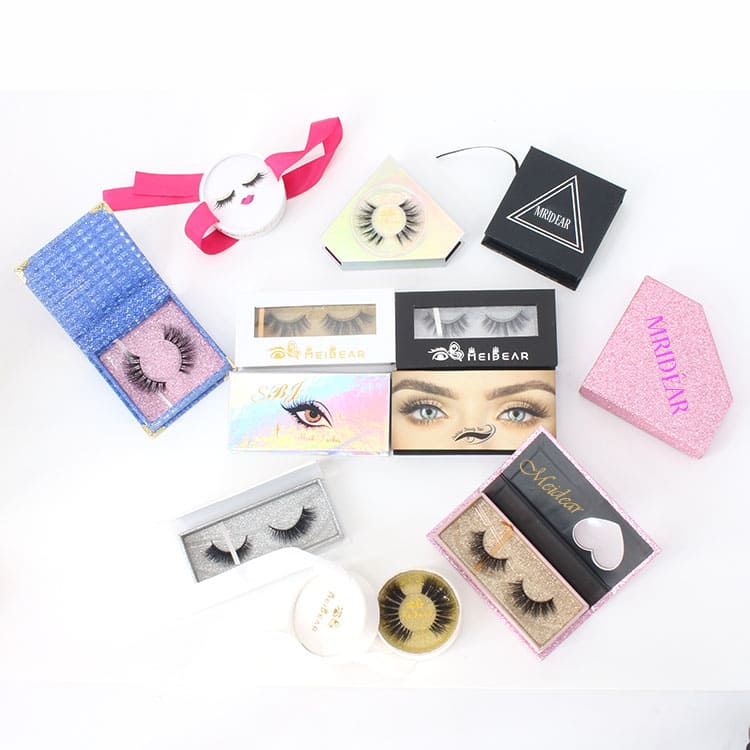 Using Instagram To Find Lash Vendors
Instagram has a growing population. It is where lash vendors and buyers meet and interact. Instagram offers you photos, videos, and reviews of lashes from different vendors.
Here are ways to find lash vendors on Instagram
Use appropriated hashtags for quick results
Find lash vendor accounts for photos and reviews.
YouTube is a little different in that it's all about videos. You will get lash review videos from influencers.
You may find listicle information on the best wholesale eyelash vendors. In most cases, the reviewers attach the contact details of the vendors.
Other social media platforms such as Pinterest and LinkedIn are great sources. Use hashtags to find your results faster.
Attending Trade Fairs And Exhibitions To Find Lash Vendors
Trade fairs are a perfect place to source eyelash vendors. They bring together various vendors from across the globe.
As a buyer, trade fairs expose you to thousands of lash brands, and you get a chance to compare prices.
Global trade shows focus more on buyers than sellers. Buyers get access to a personalized experience with potential lash vendors.
Benefits of attending a trade show to find eyelash vendors include;
Meeting face-to-face with many eyelash manufactures/vendors
A great opportunity to sample the false eyelashes physically
Asking detailed questions about your desired false eyelashes from the vendors
China, for example, holds the biggest trade shows. People from all over the world attend these exhibitions. Manufacturers of eyelashes attend these shows to showcase their products.
Attend the China Beauty Expo (CIBE) held annually in Shanghai. Get to meet the best eyelash manufacturers in the world.
Use google to search trade shows near you. Ensure that they will be showcasing eyelashes for an opportunity to meet vendors.
Step 2: Comparing Eyelash Vendors And Manufacturers
At the end of the day, you will have loads of eyelash vendors at your disposal. Take your time to make a thoughtful decision on your preferred vendor.
What To Look For From Your Potential Eyelash Vendors;
Quality and type of eyelashes offered
The prices
Minimum order quantity supplied
The location of the lash vendors. It determines the shipping cost
The lash vendors' communication skills
Do the lash vendors have a customer-oriented approach?
Look for a lash vendor that offers trendy and quality eyelashes at an affordable price. It is best to go for a lash vendor offering a low MOQ.
Shipping costs can rip your budget off. It is best to find a lash vendor closest to you or one with an affordable shipping fee.
Step 3: Request For Eyelash Samples From A List Of Vendors
Choose different vendors and ask for samples of the eyelashes for further comparison. Not every vendor offers what they say they offer.
Samples are a good opportunity to make an informed decision on the eyelashes. Benefits of asking for samples include;
You will get to test the quality of the eyelashes.
Get to know how fast your potential lash vendor delivers their products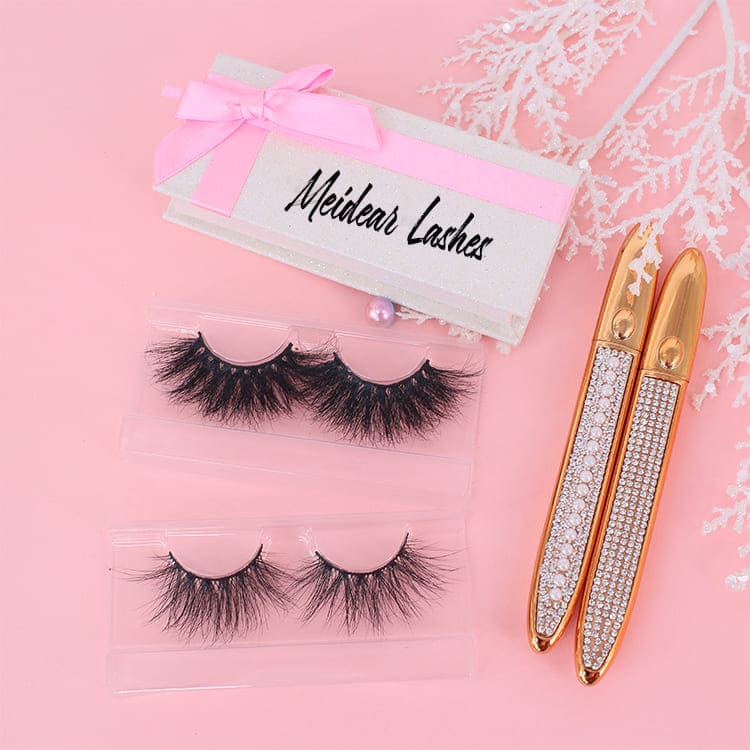 Step 4: Come Up With A Unique Lash Brand Name And Logo For Your Lashes
Being unique sets you above your competitors in the fast-growing lash industry. Avoid using the manufacturer's branding and logo for your eyelashes.
Having a lash brand name and a lash logo will make your lashes appear more authentic to customers. People get attracted to lash brands and love to associate with a particular lash brand.
Come up with a catchy lash brand name and an attractive lash logo for your lash business.
Look up lash brand names and lash logo ideas online.
Hire a professional to get a lash brand name and logo design
Being a lash brand means that what you offer is unique. Remember that each set of lashes will have your brand name and logo printed.
Stand out further by adding a special selection of trendy and quality eyelashes. Look for lash vendors/manufacturers that offer custom false eyelashes to buyers.
Step 5: Wholesale Lashes With Custom Packaging
The eyelash box is the first selling point. When buying wholesale lashes, consider having a customized box. It should have an appealing color, size, and shape.
Conran J., a senior marketing expert at Deksia, notes that packaging matters. It is as important as the product itself.
A unique eyelash box will increase your eyelash attractiveness. In return, the willingness to buy the eyelashes increases.
One of the qualities of a good eyelash vendor is the ability to offer wholesale lashes with custom packaging.
Ask for an eyelash packaging catalog to compare the options your eyelash vendor offers. If you do not find what you are looking for, ask the vendor to wholesale lashes with packaging for you.
Step 6: Calculate The Quantity Of Wholesale Eyelashes You Want To Buy
Your estimated budget will determine the number of wholesale eyelashes you buy. Different vendors have different MOQ's which will determine the quantity of purchase.
You can buy lashes at the factory price of $100 for 100 pieces. With this figure, you can buy wholesale eyelashes that fit your budget.
Customer-oriented manufacturers offer wholesale lashes and packaging to wholesale lash buyers for free. You do not have to incur the extra cost of eyelash branding and packaging in your bulk lash order.
Step 7: Order Your Wholesale Lashes Bulk From Your Manufacturer/Vendor
The last step in how to buy wholesale lashes is ordering the bulk lashes from the vendor. At this point, you have interacted with the wholesale eyelash manufacturer and the products.
You may request a discount when you make a huge purchase. The lash vendor might choose to give you a discount without asking.
If everything from quality to pricing meets your needs, contact the lash vendor for your order.
It is important to read through the manufacturer's eyelash return policy. Professional eyelash vendors/manufacturers should disclose the information to buyers.
A return policy will help you solve conflicts in case you receive damaged lashes. Ensure that your lash vendor replaces eyelashes or gives a refund for wrong or damaged lashes.
How To Sell Wholesale Lashes
Start selling eyelashes online as a full-time or part-time business. It will significantly boost your income. You do not need to be an eyelash artist or own a salon.
Eyelash sellers have a full presence all over the internet. That does not mean there is no room for start-ups.
Wondering how to start your eyelash business online and stay relevant? Outline the steps you have to take to get started. Read on to find out!
Step 1: Check Out Your Wholesale Lashes Competitors' Online Selling Strategies
Getting into the wholesale eyelash business requires a lot of market research. Spare adequate time and energy to study your competitors.
How To Check Out Your Eyelash Business Competitors Online;
Pose as a eyelash buyer
Pose as an eyelash buyer and follow your competitors on social media platforms. Look at how they upload images of their eyelashes. Note how they describe their eyelashes.
Go through the customer reviews under every photo. You will get to understand what the lash buyers want.
Look at other aspects such as pricing, communication skills, delivery options. Offer better with your eyelash brand.
Send a direct message to the seller asking for a particular type of lashes you haven't seen on their page. It will help you know whether they have plans of stocking the lash product any time soon.
Use Google Keywords To Look For Your Competitors Online
The is an unmatched benefit of using Google keywords to look for your competitors. You will know the extent of their social media presence.
Searching the phrase 'lash seller' results in many websites and social media pages. It shows that your competitors have invested in online platforms. So should you.
Visit Competitors' Eyelash Website To Learn About Their Products And Services
Eyelash websites are very informative. Your competitors describe their eyelashes in detail on their websites. For example, pricing, communication channels, and the quality of the lashes they sell.
Note down how the lash website is set up and how friendly the user interface is. What plugins have your competitors installed that make their eyelash website more interactive?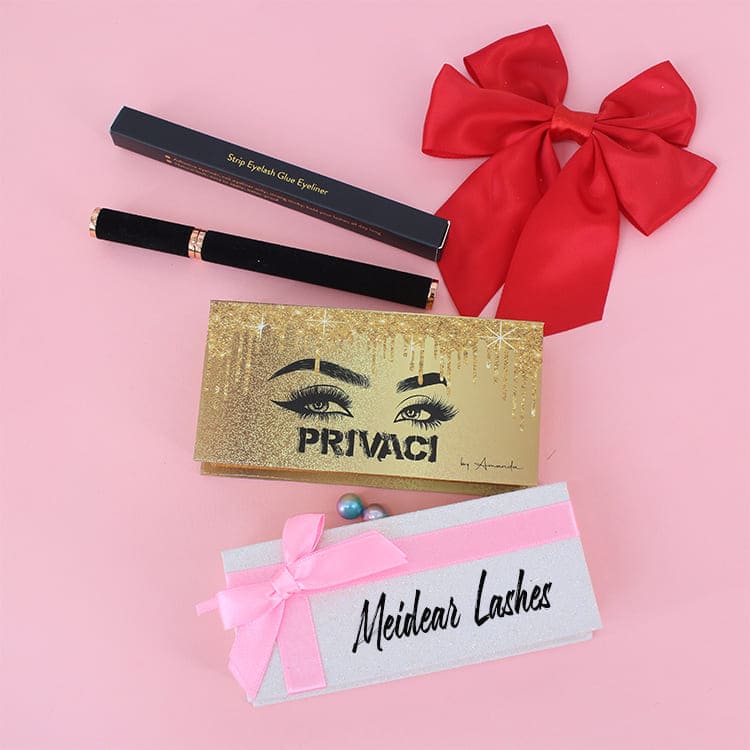 Step 2: Set Up Social Media Accounts For Your Eyelash Business
Opening social media accounts dedicated to your eyelash brand is a professional strategy. Avoid mixing your personal information with business information.
You are at an advantage if you have many followers on your personal social media account. Use it to direct clients to your eyelash business page.
Best Tips On How To Sell Eyelashes On Social Media
Open a social media page for your eyelash brand. Use platforms such as Facebook, Twitter, Instagram, Pinterest, and LinkedIn.
Take high-definition photos and videos of your eyelashes. Upload them on the social media pages.
Write very informative captions under each photo and video. Keep the information short and precise to catch the key selling points.
Example of information to include in social media captions;
Brand name of the eyelashes
Price of the eyelashes
MOQ offered
Quality of the lashes
Delivery methods
Discount information
Offer discounted prices to your customers when starting your eyelash business. If your eyelash quality is good, you retain the clients even after the discounts are over.
Provide your contact information. Let customers know how they will reach you. Direct them to your bio if you have a web link attached.
Use hashtags to categorize your posts and enhance user engagement with your lash page. They will help your reach your target audience faster.
Examples of hashtags include; #eyelashes #besteyelashes #qaulityeyelashes #minklashes #PBTfibrelashes.
Be consistent in posting eyelash photos and videos. It will keep your eyelash page active and more visible to potential lash buyers.
You may repeat an old photo or video if you run out of new ones. New followers will get to see your lash products without having to scroll through old photos.
Always read through comments and respond to each question asked by your customers. Be as calm as possible when you encounter an angry client.
How you respond tells your customers a lot about you. It may ruin or build your online lash business.
Step 3: Create A Website For Your Eyelash Brand
Having an eyelash website is a step ahead. Your eyelash brand will appear more authentic and professional.
If you do not have a website, create one yourself or get a qualified web developer to design it for you. Follow the following steps;
How To Build A Eyelash Brand Website For Your Wholesale Lash Business
Choose A Eyelash Website Builder That Best Suits Your Needs
Many eyelash website builders offer amazing options. Unlike before, anybody can create a lash website with a website builder.
With an eyelash website builder, you do not have to worry about technical terms such as HTML or CSS. All you have to do is focus on the design and content of your eyelash business.
Website builders give you a platform to build an online lash store with only a few moves. Choose a lash website builder with ecommerce functionality for your website.
Best ecommerce Website Builders For An Online Eyelash Business
The above website builders offer clients a free trial. If you are unsure which builder to go for, start with a free trial on each.
After identifying the website that works for you, set up a plan the fits your budget. You will need to do this after the free trial period is over.
You may be wondering, what about WordPress? It is best for blogging. Install the Woocommerce plugin. It will support your ecommerce needs.
Pick A Domain Name For Your Eyelash Website
Choose a relevant lash domain name. a domain name serves as a unique address to your eyelash website. Your website builder will prompt you to pick a domain name upon signing up.
You can choose your domain name from domain name generator sites online. You will need to transfer the domain name to your website builder when signing up.
Best Tips For A Great Domain Name For An Eyelash Website
It should contain the brand name of your eyelash business.
Pay for a plan and get a custom domain. Avoid using domain names with the hostnames at the end. For example, use 'lashfactorychina.com' instead of 'lashfactorychina.wix.com.'
Keep off numbers. Your lash customers may confuse your domain with a spam address.
Install An Attractive Template In Your Eyelash Website
A template is a canvas on which you display all the information about your wholesale lashes. Your website builder contains a selection of template designs to choose from.
Website builders categorize the templates based on what the clients may need. Search for beauty website templates for a more effective filter.
Customize Your Eyelash Website Template
Chances are, other websites are using the template you choose. Customize your template to be unique by making the following changes;
Change the background image of your homepage gallery
Add new plugins and pages
Add contact information forms
Embed your social media eyelash pages such as Facebook, Twitter, Instagram.
Change the font style and size of buttons
Change the color palette
Upload Your Eyelash Business Content
Start adding images and videos of your eyelashes. Write all the information you need under each image.
Hire an experienced content writer to fill in this information for you. Use appropriate eyelash keywords to increase your ranking on google.
Promote Your Eyelash Website
Promoting your website is very easy. You already have your social media pages. Let your followers know that you have a lash website. Here is how;
Link the lash website in your lash social media profile
Mention the lash website in the captions under each lash video or photo
Pay for social media ads. Facebook and other social media ads target a specific audience as per your request.
Pay for the ads and link your lash website. Prompt viewers to visit your eyelash website through the ads.
Solidify your eyelash website SEO. SEO is a challenging process that requires the effective use of keywords.
Make use of SEO to increase quality links to your eyelash website. Use tools such as Surfer SEO for guidance.
Your eyelash website will rank highly on Google. It will appear on top searches. That is if clients use the keywords applied in creating content for your website.
Use email marketing to reach out to your potential clients. Email marketing will increase your contact list.
Provide your target audience with valuable information. It will keep the audience engaged with your lash brand.
Link your lash website address in your call to action. It encourages frequent visits to your lash website. Create an urgency demand by mentioning a limited offer on your website.
Pay-Per-Click Advertising. Google Adwords is the most popular PPC service you may subscribe to as a wholesale lash seller.
The link you submit should lead to the intended landing page to avoid misleading buyers.
Conclusion
Buying and selling wholesale lashes requires a well-calculated plan. Gather the right information before getting into the eyelash business
Social media and trade fairs are a good source of vendors when planning to buy wholesale lashes. Sample eyelashes from various vendors before settling on one.
Invest in engaging social media pages and a website for your eyelash brand. Be consistent in posting videos and images of new eyelashes to keep your clients engaged.