The longevity of a hybrid set of eyelash extensions can vary depending on several factors, including the quality of the materials used, the client's natural lash growth cycle, and how well the lashes are cared for after the application.
Typically, a hybrid set can last anywhere from 4-6 weeks before requiring a touch-up or a full refill. This is because individual natural lashes shed and grow at different rates, which can cause the extensions to fall out over time.
To help prolong the life of a hybrid set, it is important to follow proper aftercare instructions, including avoiding excessive rubbing or pulling on the lashes, avoiding oil-based products near the eyes, and brushing the lashes daily with a clean spoolie brush to prevent tangling.
Regular touch-ups are also important to maintain the fullness and integrity of the lashes. A touch-up appointment typically takes less time than a full application and involves adding new extensions to the natural lashes that have shed or grown out since the initial application.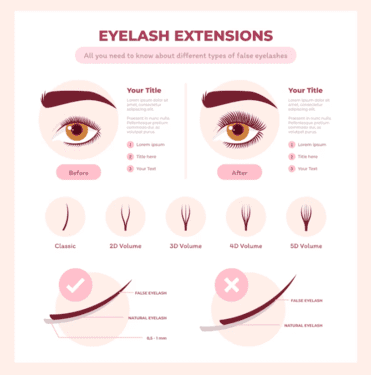 It's important to work with a trained and certified lash technician who can provide guidance on caring for the lashes and recommend the best touch-up schedule based on the client's individual needs.